One quote which Jason Lewis was easily able to define himself — and his DFL competitor –during the 2016 election was :
hold on about the Trump thing. Because it's very crucial. I mean, for instance, on eminent domain, I disagree with Donald Trump vehemently. I, my family went through that. So, just because someone's on the same party doesn't mean you walk in lockstep with them! I'm gonna fight Republicans and Democrats, whoever the president might be, if I am in Congress. This is the problem with Angie. She ah disagrees with nothing of what Hillary Clinton says, or what Nancy Pelosi says, has been raising money for her. So that's the rubber stamp you want, go right ahead.
Yep, the guy who spent decades on the radio venting about the power of the government use of eminent domain, deficit spending on boondoggle projects, and federal government trampling on the states and the people, would be just the guy to stop President Clinton as she advanced wind energy, light rail and rebuilding Amtrak stations.
It was a successful strategy — you want a rubber stamp for the President, you vote for Angie Craig … if you don't vote for Jason Lewis. After all, the polls seemed pretty clear that Hillary Clinton would easily win the popular vote.
The election gave us two winners — the Electoral College awarded the presidency to Donald Trump while Minnesota's Second District voters elected Jason Lewis.
And in the first one-hundred days of the Trump presidency is some pretty interesting proposals … and one that will test the "rubber stamp" … as well as eminent domain, deficit spending and what defines a "federal" need.
President Donald Trump's team is finalizing his priority list of "Emergency & National Security Projects" — reportedly about 50 infrastructure projects nationwide costing at least $137.5 Billion which the transition team hopes that these types of project will be continued over the next 2 years.
The projects range from the outskirts of the country — like the Gordie Howe International Bridge — to the heartland (moving wind energy from Oklahoma to Tennessee) … but no project mentions Minnesota.
These are not new projects … these are some of the projects that were advanced during the Obama years … and met resistance.
For example, let's consider the 720 mile "Plains and Eastern Electric Transmission Lines" project which will move "cheap, clean, wind power energy from the Oklahoma panhandle to Memphis, Tennessee. This is a national security project that can add resiliency to our electrical grid. The project will deliver enough low-cost energy for more than one million homes in the mid-South."
So who would oppose this $2.5 Billion proposal ?
Well, actually the Republican-controlled House Committee on Natural Resources which last session approved H.R. 3062 to deny the Obama Administration from moving this project forward. H.R. 3062, aka the Assuring Private Property Rights Over Vast Access to Land (APPROVAL) Act got strong support from the Arkansas delegation.
"The right to private property is fundamental to a free society. Unfortunately, the federal government continues to show little respect for this important personal liberty," said Arkansas' Fourth District Representative Bruce Westerman. "I strongly support the APPROVAL Act because it safeguards landowners from the threat of having their property taken through eminent domain."
"The responsibility of approving electric transmission lines has historically been reserved for states, but yet again, the federal government has forced its way into a place it does not belong," echoed Arkansas' Third District Congressman Steve Womack. "It is our Congressional obligation to protect states and their Tenth Amendment right to maintain 'powers not delegated to the United States by the Constitution, nor prohibited by it to the States.'"
"Arkansas officials and residents should decide the best use for our state's land, not the federal government," said Arkansas' First District Congressman Rick Crawford. "This legislation places the power to say 'yes' or 'no' firmly in the hands of state and tribal governments, and also directs the federal government to use its own resources as much as possible, instead of infringing on the rights of private property owners."
The "Plains and Eastern Electric Transmission Lines" project isn't the only one that will impact the future of wind energy … there is also the TransWest Express Transmission, the Champlain Hudson Power Express, and the Chokecherry and Sierra Madre Wind Energy effecting California, Arizona, Nevada, New York and Wyoming.
Hmmm … so this proposes an interesting question for Congressman Lewis … should eminent domain be considered in these projects ?
Besides wind energy projects, passenger rail is also prominently listed including high-speed rail —
Red and Purple Line Modernization ( Chicago ),
MBTA Green Line Extension ( Boston ),
Maryland Purple Line,
M-1 Rail ( Detroit ),
Second Avenue Subway ( New York ),
Gateway Program (New York and New Jersey),
Cotton Belt Line Rail Project ( Dallas ),
and the Texas Central Railway (Dallas to Houston).
Chicago is a modernization project as the Red Line is among the busiest rail lines in the CTA system having carried about 78 million riders in 2015 … the new federal grant funding is slated to begin in late 2018 and is expected to take four to five years to complete … but President Trump will take credit as soon as Congress approves his wish list.
But the Texas Central Railway is a new project. One that has the Texas delegation divided with prominent Republicans Joe Barton TX-06, Kevin Brady TX-08 and Bill Flores TX-17 opposing the bullet trains.
Texas Central Partners wants to begin construction on the rail in late 2017 and will work closely with Japan Railway to localize the firm's Shinkansen bullet train technology. The project would be scheduled for completion in 2021 with the first full year of operations in 2022. Once operational, the rail line is estimated to employ about 1,000 people.
Hmmm … so this proposes an interesting question for Congressman Lewis … should the taxpayers of Texas pay for high speed rail that is entirely within Texas … or should the nation's taxpayers ?
Of course, that question leads to the subject of the future of Amtrak … whose funding has long been in Congress' crosshairs.
And it appears that President Trump may be more concerned about the "station" than the "train" … as the project list includes $8.7 Billion for expansion and rehabilitation of the Washington DC Union terminal. This project is considered to be a model for future projects in New York and Los Angeles … and Chicago's Union Station Redevelopment is plugged in for another $1 Billion.
Hmmm … so this proposes an interesting question for Congressman Lewis … will he react differently to President Trump's request than he did when he talked about the American Recovery and Reinvestment Act of 2009 ?
Radio personality Jason Lewis stated May 7, 2009, "Who said we had to double down on a failed stimulus program? Bush tried that in '08 — it failed. So Barack Obama and the Democrats doubled down on that to the tune of $800 billion. More funding for Amtrak, ACORN, and solar panels in Seattle is not gonna revive the economy." (FYI – the recovery act did not mention ACORN or otherwise single it out for funding; ACORN itself has said it is ineligible for the funds and the claim has been refuted.)
And to pay for these projects ????
Trump nominee for Secretary of Transportation has been vague … and the suggestion of tax breaks for companies and consumer tolls has not polled well … but President Trump will not be deterred. And problems in funding transportation projects have plagued Congress … as illustrated by 2012 when the House approach was so polarizing that House leadership–despite holding a majority of votes in the House–couldn't even hold enough votes of the their own party to pass the bill.
So what happens when President Trump finalizes his list of "Emergency & National Security Projects" … it should be assigned to the House where the Committee on Transportation and Infrastructure and the Committee on the Budget.
And, who sits on the Committee on Transportation and Infrastructure and the Committee on the Budget … yep, Jason Lewis.
Yes, we will quickly learn if voters elected a provocative radio denouncer of government or a Trump spinmaster.
For a list of all the projects being considered, click here.
NOTE : There are other projects including airports, ports, and waterways on President Trump's list.
Here are some of the ones mentioned in this commentary :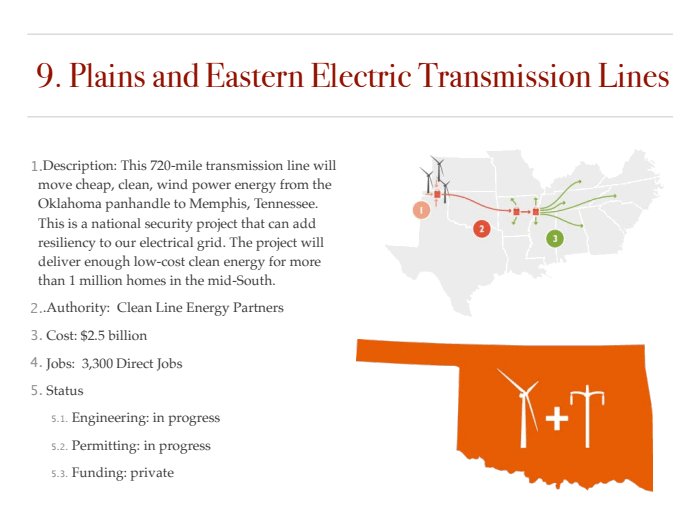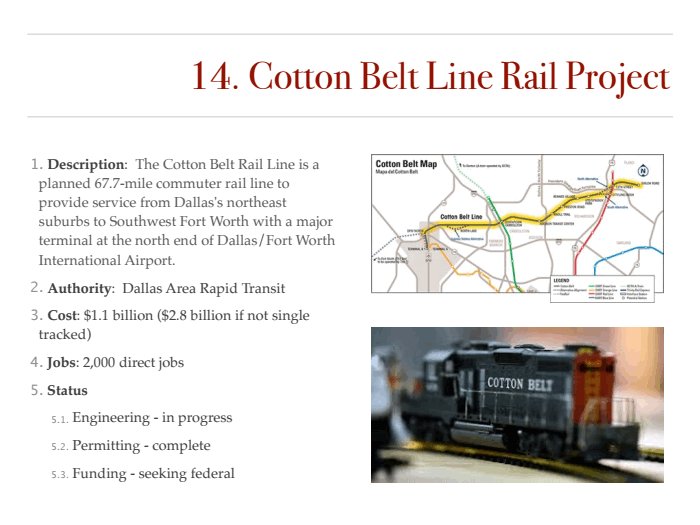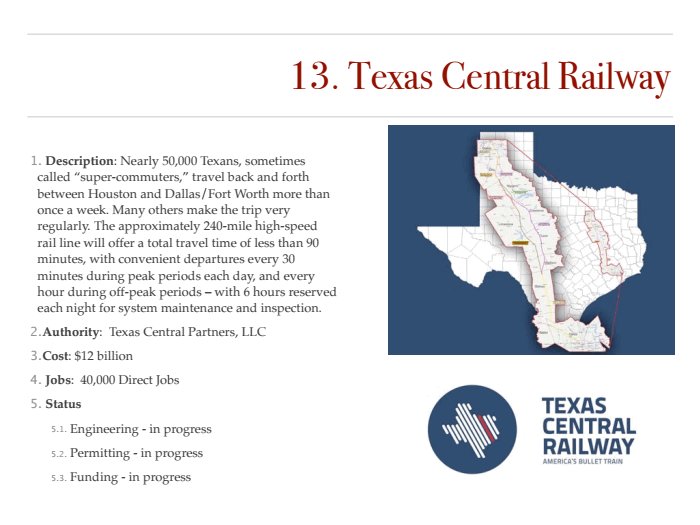 16